Ogden experience serves buyers, sellers and more.
Rental or lease operations can vary in size and nature. They might be short-term, such as hourly or weekly, or for a longer term, from one to 99 years. Whether you are looking for room for a few people or a hundred, we have got your back. Whatever your needs, the Ogden team is ready to help you.
Buy
Navigating the Arizona buyer's market can be challenging. All professional Realtors at Ogden are trained to assist you with the best possible terms and conditions for buying a specific property. Our experience and training will guide you through the maze of paperwork and legal issues along the way.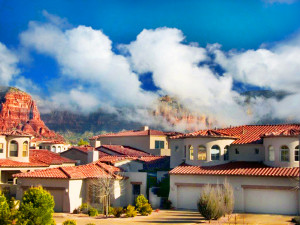 The real estate market is cyclical, with real estate values and prices continually fluctuating. Financial markets also affect the terms and conditions of financing from lending institutions on any given property. Whether your buying preference is commercial or residential, we are here to help guide you and ensure a positive buying experience.
Sell Your Property – Commercial or Residential
Why list with Ogden & Company, Inc., AMO®?
A tradition of excellence!
A consistent leader in reputation and sales volume, Ogden is respected throughout the industry for integrity and results. This is achieved through the professionalism of our agents and our commitment to aggressive marketing.
A professional organization of full-time career oriented sales agents!
Ogden is a service-oriented organization that produces results!
Contact Us today to learn more about our Residential and Commercial Sales Marketing Plans.
For first-time home buyers, the process of buying a house can seem daunting. With a little education, a little soul-searching, and the help of an Ogden professional, however, the process cannot only be painless, but also exciting.
When you've decided to put your house on the market, you want to do everything you can to position it for the best possible price. Take a moment to familiarize yourself with the process using the following tips. Then, let the real estate brokers at Ogden & Company, Inc. know how we can help, as you sell your house AND find your new home.
Posters & Banners
Website Set-Up, Maintenance & Enhancement Services
Photography
Promotional Materials
Brochures
Print Ads & Flyers
Newsletters
Signage
Postcards
Logo Design
Videography
Custom labels | Hang Tags
Special Event Planning
Social Media Design | Facebook | Twitter | LinkedIn | Craigslist, Etc.
Direct Mail Campaigns
Seasonal Greeting Cards
Ogden & Company, Inc., AMO® provide solutions to a client's real estate concerns on a consulting basis. In performance of this work, Ogden & Company, Inc., AMO® utilizes the broad backgrounds and extensive real estate experience of its professionals. This, along with the use of sophisticated computer software programs provides our clients with solutions, results and value-added input.
A home inspector is a trained professional who comes to a home for the purpose of performing an inspection on all its major systems and components. An inspector's trained eye allows him/her to file an honest, objective, detailed opinion as to the overall condition of the house. Everything from the foundation to the heating, plumbing, and interior structure is inspected.
Our experience, diligence, and street smarts
work to your advantage.
You want brokers with experience and awareness, plus that extra insight necessary to benefit clients above and beyond the ordinary ways. Consider working with Ogden for the right combination that results in a successful transaction.
Ogden Commercial Brokerage
Services
There are no Accounting team members.